Art Exhibitions in Venice Italy
Venice Biennale of Achitecture: from 2nd May to 21st November 2021.
Biennale of Architecture

 infos 
Venice International Biennale of Art

 Biennale of Art 2022 

from 23rd April to 27th November 2022


Palazzo Cavalli-Franchetti - Oceania Command Sticks

Symbols in the Pacific Islands of rank and authority, incarnations of divine power, were used as precious commodities of exchange and ritual occasions.

Not just weapons, but valuable sculptures that during the eighteenth and nineteenth centuries covered multiple functions.

Extraordinarily crafted clubs, made with ivory and shell, jade, wood and whalebone inlays.

The exhibition is open until 13 March 2022, from Tuesday to Sunday, from 10 a.m. to 6 p.m. (last admission at 5 p.m.). Ticket price: 12 euros (next to the Accademia Bridge and Santo Stefano Square).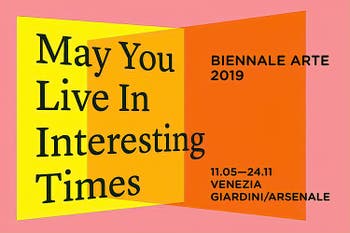 Venice Biennale of Art 2019 Artists
Map Address
Hours Tickets
National Exhibitions
Artists
Collateral Events
Back to Top of Page